Retaining Walls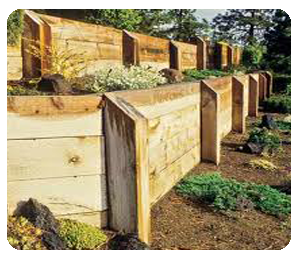 Retaining Walls are sometimes both necessary and decorative. Retaining walls can help to create more liveable spaces for yards and home sites. Retaining walls can be made from a variety of materials, including: Railroad sleepers, Pressure Treated Pine, Concrete Blocks, Bricks, and Natural Stone. Not only are retaining walls functional they are great accent structures to any landscape. With so many varieties available you can create almost any design or texture to match existing landscaping. These are just a few examples of retaining walls that can be created, there are other materials and designs out there; with the general prep work and concept of them being the same.
Retaining Wall Solutions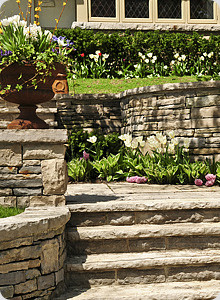 If you are considering a home improvement by adding retaining walls to create a BBQ area, increase Pool surrounds or just increase your yard space, we would encourage you to give Greg and Kel's landscaping a call to give you an estimate for your retaining wall project. We will help you create more usable space in your yard while keeping the cost of the job within reason and within your budget.  Giving our customers excellent value is always a top priority. Start with a free estimate. There's no obligation, and with it you can discover just how affordable it can be to create more usable areas around your home.